We are committed to providing all Widener students with culturally responsive mental health and wellness services.
CAPS serves our diverse campus community through advocacy and education. We are dedicated to supporting the health and well-being of all students so they can pursue successful careers and become responsible global citizens.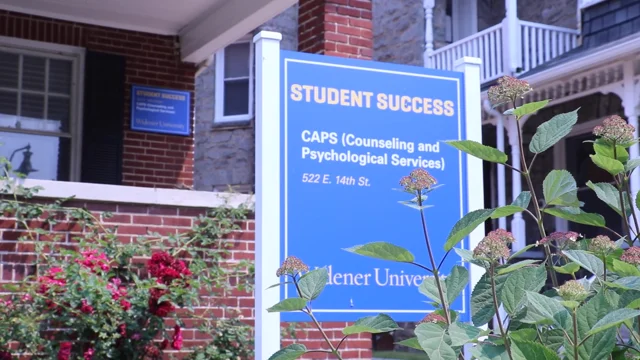 CAPS Services 
Individual therapy

 

Daily walk-in hours

 

Crisis intervention

 

Workshops and mental health trainings

 

Consultation to faculty, staff, families, and outside care providers

 
 If you are unable to attend your scheduled appointment at CAPS, we request you provide at least 24 hours' notice of the cancellation. Please call our office (610-499-1261) or email your clinician to cancel. Walk-in hours do not require an appointment.  
Eligibility
All current, full-time undergraduate and graduate students at Widener University are eligible for services at CAPS, with some exceptions. You can confirm your eligibility for services by calling our office at (610) 499-1261. CAPS services are free and confidential.  
Widener employees can access services from the Employee Assistance Plan through Human Resources. 
Scope
Counseling and Psychological Services (CAPS) provides short-term, developmentally appropriate counseling services to Widener students who are enrolled full time. Treatment is individually tailored to promote the health and well-being of the whole student to foster a sense of belonging and enhance academic success.  
CAPS services are not an appropriate substitute for specialized or intensive mental healthcare. Students whose presenting concerns require long-term treatment or students who would prefer long-term therapy can request to meet with a CAPS staff member for assistance in finding a referral to a mental health care provider in the community. Some common reasons for an outside referral include, but are not limited to: 
History of psychiatric hospitalizations

 

The need for frequent crisis management

 

Acute symptoms which require intensive treatment or a higher level of care

 

A desire to be seen more than once per week

 

Issues which require specialized interventions not offered by CAPS staff

(such as substance use disorders or eating disorders)

 
If you are unsure whether or not the services at CAPS are the best fit for your needs, our staff will be happy to meet with you to discuss your individual situation. 
Please note: 
CAPS staff do not mandate psychological evaluations or treatment, unless required in an emergency (i.e., danger to self or others). 

 

CAPS staff do not offer assessment, evaluation, or treatment to clients or their family members solely to satisfy or avoid legal sanctions or purposes or for the reason of receiving benefits from social service agencies.

 

CAPS staff do not provide evaluations for the request of a support or service animal. For more information about this accommodation, please visit

Widener's Student Accessibility Services

.

 
---